Basis Design and Socket Mobile Provide iOS Barcode Scanning for Altiris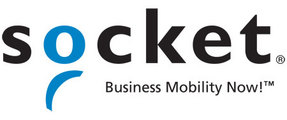 Socket Mobile, Inc. announced that Basis Design -- a leading developer of enterprise level software solutions -- has certified the Socket Bluetooth Cordless Hand Scanner (CHS) as the barcode scanner of choice for its Barcode Essentials application for the iPad, iPhone and iPod touch.
Barcode Essentials is used in conjunction with the Altiris Barcode Solution from Symantec, to provide mobile barcoding support to Symantec's Altiris IT Management Suite and Altiris Asset Management Suite. IT organizations in healthcare, finance, government and other industries use the suites to track costly assets throughout their lifecycle and ensure that current infrastructures can support new technology changes and adapt to changing processes and business needs.
Besides the CHS 7Ci, Barcode Essentials also offers native iOS support to the Socket CHS 7Xi and 7XiRx Apple certified 2D barcode scanners.
Barcode Essentials is available in Free and Standard editions for download in the Apple App Store. Customers must have an existing Altiris Barcode Solution license from Symantec in order to sync Barcode Essentials with their server.