NFC Solutions From STMicroelectronics Enable Wasion Group's Power Meters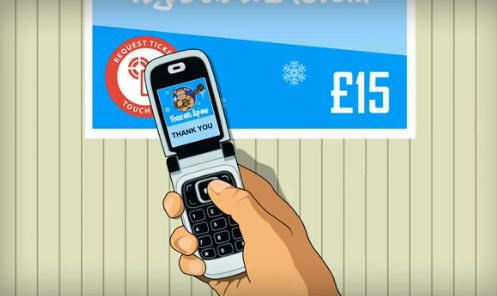 STMicroelectronics and Wasion Group, China's leading supplier of advanced energy-metering products and solutions, announced the availability of NFC-enabled post-pay power meters for deployment in the municipal grid of ChongQing, China. Wasion's new meters rely on ST's Near-Field Communication (NFC) technology enabling convenient mobile payments of electricity bills with uncompromised data security.
ST's NFC system-in-package solution uses the international-standard 13.56MHZ RF interface adopted for NFC mobile phones worldwide. With Wasion's post-pay NFC power meters, consumers can use their NFC mobile phones to read smart meters via a contactless RF interface and send the encrypted data over the 2G/3G mobile network to the banking back-end to complete the electricity-fee transaction.
The system-in-package contains an NFC contactless interface (ST21NFCA) and a Secure Element (ST33F1M). The ST33F1M Secure Element embeds a secure operating system from Gemalto, based on Global Platform GP2.2/Java3.0.1, which is among the most advanced secure NFC payment platforms available in the market. The Java OS and Java applets provide a secure environment for the application to run and store metering data. With this level of security, the same solution can also be used for pre-pay contract users. The system-in-package is used along with an STM32 MCU and ST's EEPROM in Wasion's power meters.
ST is one of the first semiconductor manufacturers to offer both the NFC controller and a high-performance SWP[1] Secure Element to provide a complete NFC mobile payment solution. By working with various mobile phone makers, mobile operators, and smart card vendors, ST can deliver a competitive complete NFC solution and product offer to the market.