Delicious Library 3 adds iOS barcode scanning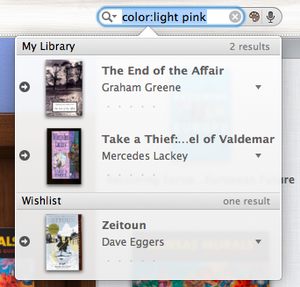 Delicious Library 3, the library organization application from Delicious Monster,
debuted
on Thursday. This latest update embraces Mountain Lion, and also features, for the first time, iOS integration. (Though some may remember that a previous Delicious Monster iOS app was pulled from the App Store in 2009, over a dispute with Amazon.) If you're not familiar with its predecessors - the last major version of which, Delicious Library 2, was launched in 2008 - the app lets users organize and track their collections of books, movies, other media, and even tools. The easiest way to add an item to your libary is by holding its barcode up to your computer's webcam for scanning, which enters pertinent information of the item, including a photo, to the "shelves" of your virtual library.